About Me

Robert C. Fekete is a Jazz pianist and composer who shares his musical philosophy with others through performance and audio recording. His roots are planted firmly in classical and jazz traditions; however he aspires to build a bridge between modern popular music and older musical art forms without losing his focus on the relevance and necessity of art in the world. Robert recognizes the importance of recruiting young people to the jazz art form. He conveys this message through his musical compositions and when he performs live.


Schedule
February 14,2017 Jazz Duo performance at McMaster University Faculty Club from 6:30pm-10pm
March 3rd, 2017 from 6pm-9pm at Sarcoa in Hamilton, Ontario.
March 5, 2017 Jazz Trio performance at "Strewn Winery" in Niagara On The Lake from 12pm-3pm
March 10, 2017 Performance with the Dave Wiffen Quartet at the Jazz Room in Waterloo from 8:30pm-11:30pm
September 22nd performance featuring "Robert Fekete Quintet" at the "Jazz Room" in Kitchener-Waterloo with special guest and debut performance featuring "Melissa Dacosta" on vocal.
Teaching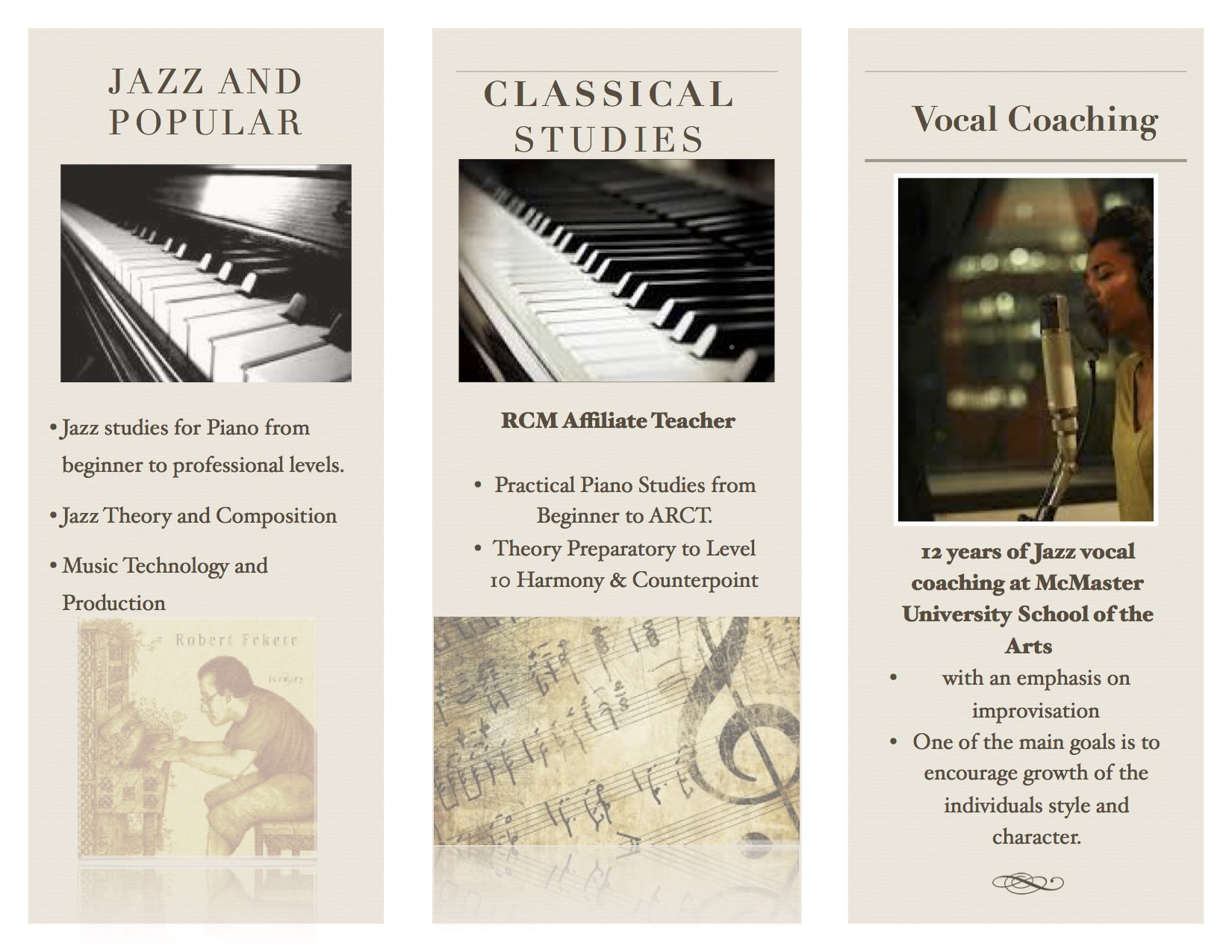 Contact
mailing address
Robert C Fekete
48 Norsworthy road
Ancaster
,
ON
,
L9G 3L1,
Canada
Phone
:
+1 905 515 3638


EMAIL address